Your Battery Source near Aliso Viejo located in Santa Ana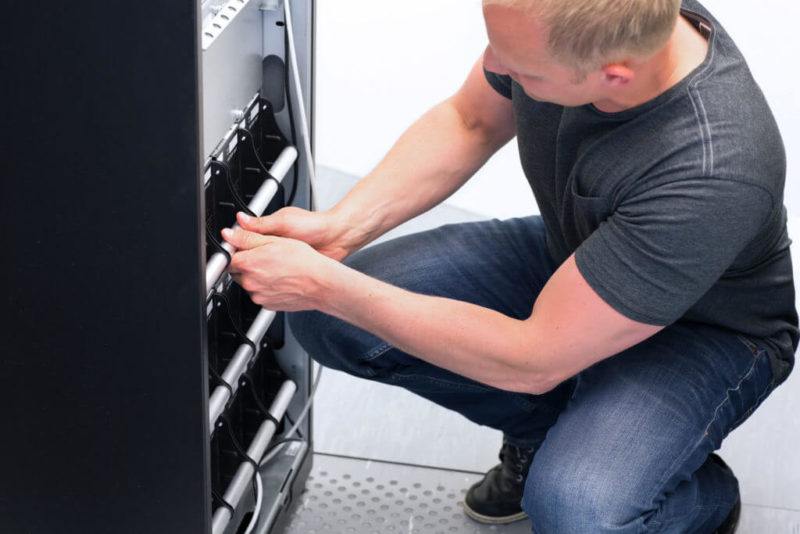 Life runs on batteries. From our cars to our laptops to the smaller items we tend to forget about—until their batteries die. If you are in Aliso Viejo and looking for quality batteries that meet all your needs, stop in at Powertron, the area's battery source for more than six decades. We carry all the batteries you could possibly need, including car batteries, remote batteries, wheelchair batteries, and, of course, your basic home batteries, as well as thousands of others. Whether you are seeking something hard to find or just the best batteries in the area, we are the store for you.
Dedicated to Delivering the Best in Service to Aliso Viejo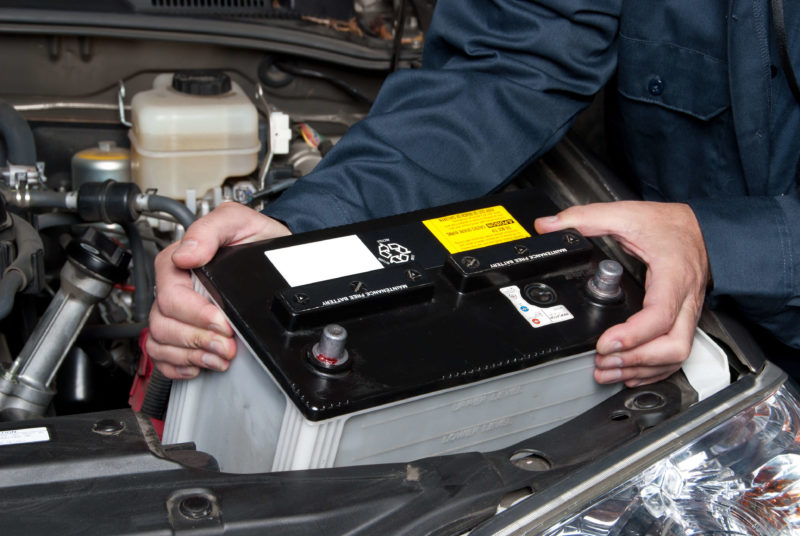 Big box stores sell batteries—not every battery you could ever need, but some—so why should you shop at Powertron? Because we are not a big box store. We are family owned and operated, giving you the individual attention and care you deserve. We are just a short drive from Aliso Viejo in Santa Ana, so we are a short trip from home. To us, you are not just customers: you are our neighbors, friends, and family.
And when you do business with us, we treat you as such. Everyone who comes through our doors gets the friends and family deal, and you can always count on personalized service. While we could settle for just offering top-notch products, we also offer excellent service as well. If you are in Aliso Viejo, stop by our shop to see what we can do for you.
Our History
Powertron first opened its doors in 1962. Back then, the store was owned and operated by Bill Leonhardt, and it has remained in the Leonhardt family ever since. Bill remains at the helm, serving as President of Powertron Battery Company, and he is supported in his work by his children and grandchildren. Even now, all these years later, you can stop in at the shop and talk with Bill about his products and services.
You might be wondering why Bill chose to get into the battery business. He got his start back in 1950 in Puyallup, Washington. At that time, his primary business was in homebuilding and design, but he had picked up battery manufacturing with his father as a way of earning extra income. Eventually, Bill found his side business was doing better than his primary business and he decided it was time to make a change. He sold his business in Washington and made the move to Southern California, founding Powertron.
Products and Services
As you know, we sell batteries, but we offer many more products and services than that. To learn about what all we can offer you, take a look at our products and services below.
Batteries
We truly are a one-stop shop for everything batteries. We sell brand new batteries, quality factory seconds, and battery accessories, such as chargers. We will even buy your scrap batteries from you. If you are ever uncertain about what batteries you need, let us help. We are sure to find the right option for you. We carry a wide variety of batteries at our store, including:
Alkaline Batteries: When you picture common household batteries, alkaline batteries are the ones you are picturing. These batteries power most of our smaller appliance and household gadgets, such as remotes, computer mouses, and flashlights. If you are like us, you can never have enough on hand, so stop on by and stock up!
Car Batteries: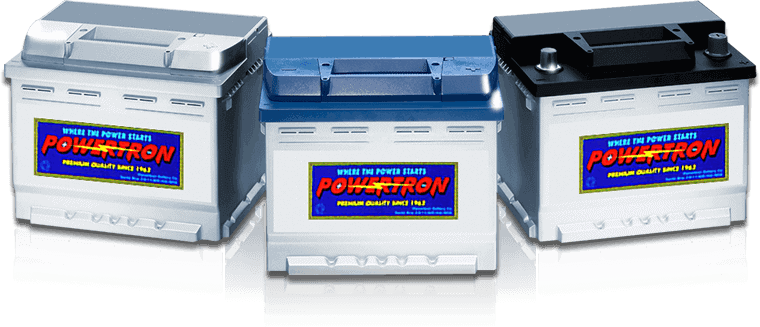 No matter what kind of a vehicle you drive, Powertron has the batteries you need to keep them running smoothly. We are not just a battery outlet; we are also battery manufacturers, and that means we offer you quality products at warehouse prices, saving you a lot of money. You can purchase batteries for yourself or to sell as part of your business.
Deep Cycle Batteries: We offer a wide variety of deep cycle batteries, making it easy for us to offer you the best product for your needs. All of our deep cycle batteries with core are high quality and priced low to save you money. We can help you decide which battery is best suited to your RV, boat, or other small vehicle.
Yuasa and Deka Batteries: Motorcycles, jet skis, and ATVs use special batteries to operate, called Yuasa or Deka batteries. We carry many different models of these batteries, offering them at steep discounts. If you need to get your vehicle running again, we are the company to turn to.
Golf Cart Batteries: Many people in Aliso Viejo use golf carts in their neighborhoods or as part of their business. We stock US2200 Deep Cycle 6-volt battery with core and Trojan T-105 Deep Cycle 6-volt battery with core. From the gold course to trips to the corner store, we have your golf cart needs covered.
Battery Related Accessories: We stock a wide variety of battery-related accessories. With our accessories, your batteries will be at optimal function. Some of the accessories we always have in stock include: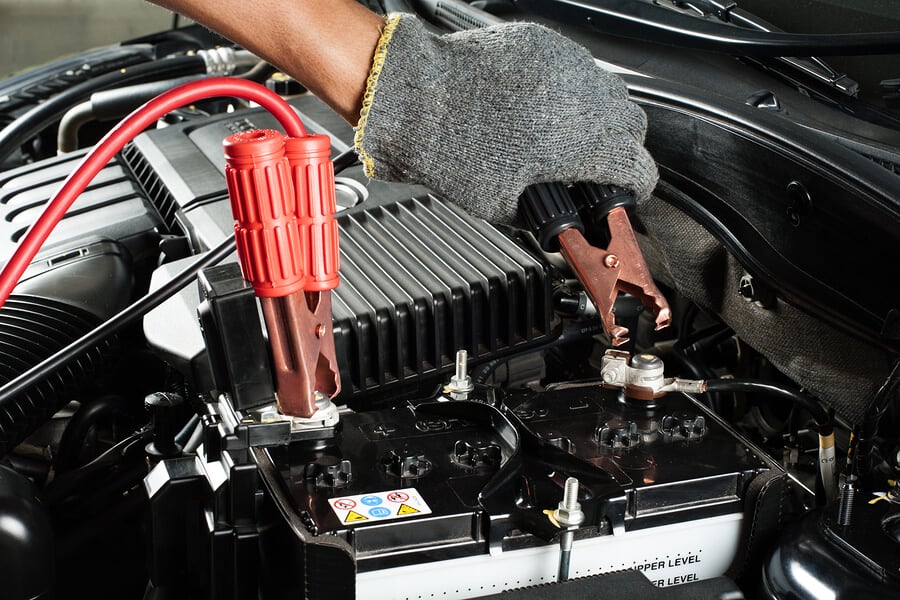 Chargers

        

Testers

        

Tools

        

Terminals

        

Terminal Lugs

        

Hold Downs

        

Hydrometers

        

Booster Clamps

        

Braided Cables

        

Bulk Cables

        

Custom Cables

        

Booster Cables

        

Charging Posts

        

Marine Boxes  

        

Shrink Tubing

        

Noco Products

        

Battery Cleaners

        

Battery Lifters

        

Marine Terminals

        

Battery Tenders

        

Flashlights

        

Testing Meters

        

Terminal Cleaners

        

Battery Carriers

        

Bolts

        

Crimping Tools

        

GC Lift Straps

        

Uninterruptable Power Supplies
Sell Your Scraps
Do you have old, dead batteries lying around the house? Most people do, and if you want a little extra cash or to help the environment, you can sell them to us. We will buy back any batteries you have that have died or are no longer functioning optimally. We offer top dollar for your scraps, giving you a little extra in your pocket. Call us to get a quote or stop in at the store.
Choose Powertron
Since 1962, we have been the top source for batteries for Aliso Viejo. With competitive prices and incredible products, there is no other place to go to for your battery needs. Stop in at our store or give us a call. We cannot wait to work with you.