Anaheim Hills' Trusted Battery Specialists located in Santa Ana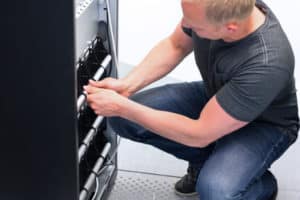 In Anaheim Hills, the City of Anaheim and all of Orange County, turn to local provider Powertron Battery Co. for all your battery-related needs. With nearly 70 years in the business, we're the region's premier source for retail sales, as well as wholesale supplies. Whether you're looking for a replacement for a worn-out car battery or specialized products for your RV, boat or uninterrupted power supplies, you'll find everything you need under one roof. What's more, you'll never end up paying the high prices common at the typical chain outlet. Every day, we work hard to make sure that quality and convenience go hand in hand.
Car & Auto Batteries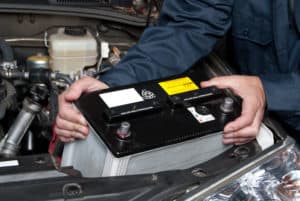 A functional battery is essential to the reliable operation of cars and other automotive vehicles. This crucial component is rechargeable up to a point. However, eventually, the recharging process will lose its efficiency and your battery will start to fail. Most experts recommend that you consider replacing your car/automotive battery approximately every three years to avoid any serious problems. Of course, you should opt for earlier replacement if you find it hard to start your vehicle or notice issues such as battery leakage or electricity-powered systems in your car, truck or SUV that stop working properly.  
At Powertron, we manufacture ultra-reliable car and auto batteries at a price point far below what you'll pay at the typical branded automotive store. Crucially, our products meet the standards of the big-name brands in every respect. This means that you'll benefit from major savings with absolutely no loss in quality. In fact, every new battery we sell is sealed and maintenance-free, and the vast majority of our products come with a three-year warranty and free replacement for any failures that occur within 365 days of your purchase.
Deep Cycle Batteries
Deep cycle batteries are designed to deliver power for extended amounts of time without recharging. These products come in a variety of voltages and chemical formats, and you'll find them used to run everything from boats, RVs, jet skis and golf carts to solar power storage systems and wheelchairs. Batteries in this category are only recharged when they drain past a certain percentage of their capacity. In typical conditions, they hold up to long years of use. However, you will eventually need to replace a deep cycle battery when it no long charges as it should or develops other telltale problems.
Powertron carries a comprehensive selection of house-brand deep cycle batteries suitable for all needs. Our inventory includes 6V, 8V and 12V models, as well as a range of Marine batteries. In addition, we carry Orange County's most complete lineup of products manufactured by Deka and Yuasa Motocross. Whether you prefer a Powertron battery or a third-party option, our generous price-exchange system provides you with a significant discount when you trade in your old battery at the time of purchase.
UPS Batteries
UPS batteries are required for the operation of the uninterrupted power supplies that provide a vital backup power source for home and business computers, as well as telecommunications and data companies. Products in this category usually last for extended periods of time, and your UPS device should signal you when its battery begins to malfunction. You may also notice other indications of failure even if you don't receive such a signal. UPS batteries don't keep long in storage, so you should hold off purchase of a replacement until it's needed.
We proudly serve as the West Coast and national distributor of high-quality, original equipment manufacturer UPS batteries from trusted provider CSB. Our on-hand inventory includes the full product line, with models designed for use in every conceivable setting and application. Advanced CSB models will keep going strong for up to 20 years, and lifespans of five to eight years are typical.  
UPS Battery Distribution
In addition to acting as a retailer of the CSB line of UPS batteries, Powertron acts as the company's nationwide wholesale distributor. No matter the size of your business, we can meet your needs with the full range of CSB offerings. In all, the company produces nine separate series of OEM batteries suitable for uses such as backup power, surge protection and the powering of electric vehicles. Just select the product(s) that meet your current or ongoing needs.
Battery Accessories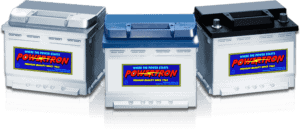 There are two important types of battery accessories: battery chargers and power inverters. Chargers make it possible to power up a vehicle kept in storage for long amounts of time. They also provide you with a convenient method of recharging deep cycle batteries (which don't recharge automatically like a standard automotive battery in a regularly used vehicle). In emergency situations, power inverters allow you to turn the battery power from a running generator or engine into an additional source of useful household electricity. In addition, you can use them to provide electricity to an RV or an off-grid solar array.
Powertron carries a choice selection of battery chargers from well-respected manufacturers NOCO, Guest and Deltran. We also carry power inverters from industry leader PowerBright. Choose from reliable, cost-effective models appropriate for a wide variety of battery types and chemical formats.
Dedicated to the Needs of Anaheim Hills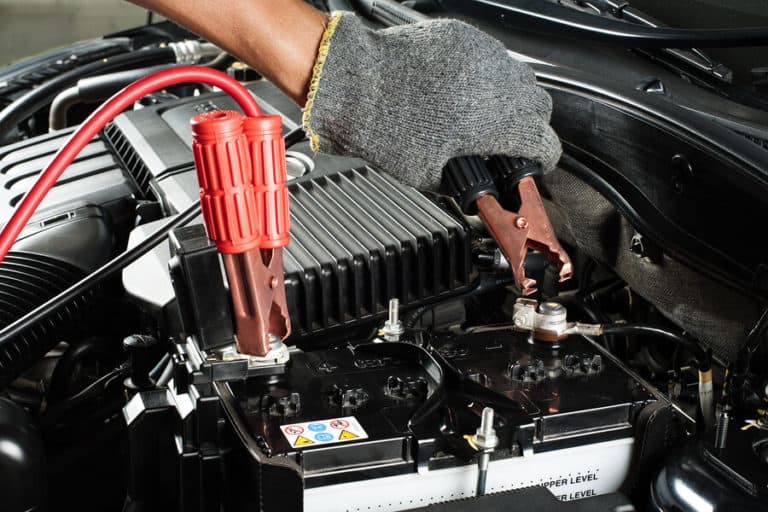 Forming the eastern third of the City of Anaheim, Anaheim Hills is an expansive, thriving planned community of roughly 55,000 residents. The affluent region is typically viewed by locals as its own separate entity, although it shares much of its vital infrastructure with the larger municipality. Anaheim Hills sits at the northeastern edge of Orange County, within easy travel distance of recreation destinations such as Santiago Oaks Regional Park, Irvine Regional Park and Chino Hills State Park. To the west lie Disneyland, Disney California Adventure Park and other well-known entertainment venues.
Powertron is located in the Orange County seat of Santa Ana, just a short distance southwest of Anaheim Hills. Founded in 1950 and based locally since 1962, our family-run, multi-generational business serves as the region's most trustworthy battery manufacturer, retailer and distributor. Whatever your needs, you'll receive ready assistance from our courteous and highly skilled staff. With unbeatable prices and fantastic warranties, you never have to make a tradeoff between quality products and affordability. Call today, or drop by our store anytime to review our offerings first-hand.
Anaheim
Anaheim Hills
Brea
Buena Park
Costa Mesa
Cypress
Dana Point
Fountain Valley
Fullerton
Garden Grove
Huntington Beach
Irvine
La Habra
La Palma
Laguna Beach
Laguna Hills
Laguna Niguel
Laguna Woods
Lake Forest
Los Alamitos
Mission Viejo
Newport Beach
Orange
Placentia
Rancho Santa Margarita
San Clemente
San Juan Capistrano
Santa Ana
Seal Beach
Stanton
Tustin
Villa Park
Westminster
Yorba Linda