Your Battery Source near Anaheim located in Santa Ana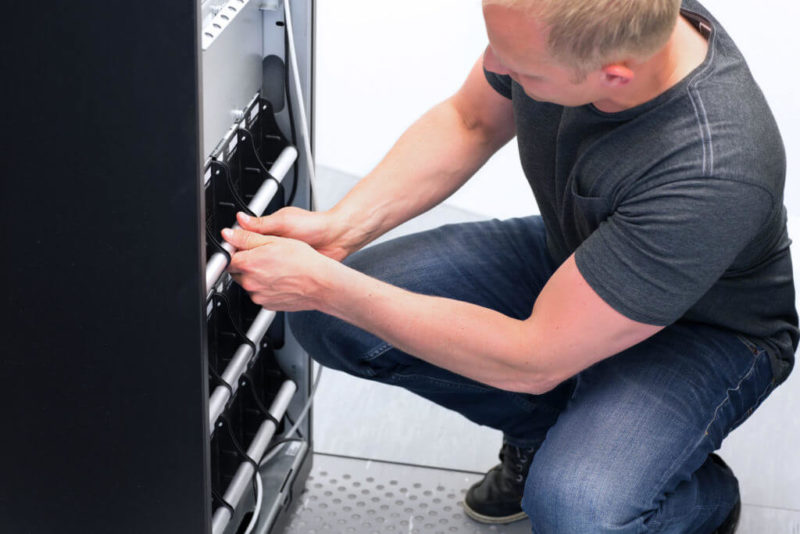 As the years have gone by, much of our technology has become more sophisticated. But one older form of technology that we still rely on every single day is battery technology. Despite the way the times are changing, our lives still run on batteries. In fact, we are more dependent on them than ever thanks to phones, tablets, and laptops that all use them to run.
If you are in Anaheim and need high-quality batteries, stop in at Powertron, the area's top battery source for the last six decades. We carry every battery you might need, including those for cars, wheelchairs, and other more obscure batteries. Whether you are trying to locate a hard-to-find battery or just want the best products and services in the area, Powertron is the source for you.
Dedicated to Delivering the Best Service to Anaheim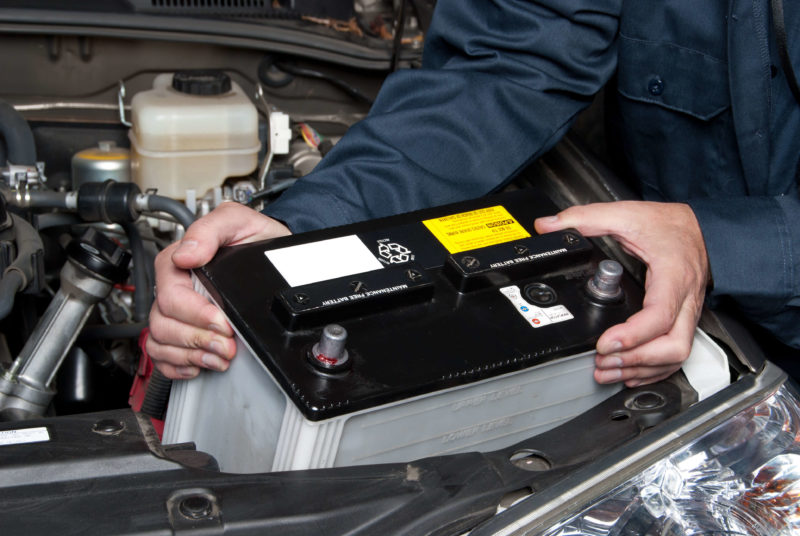 Batteries are sold everywhere. You can get them at your big box store, at the pharmacy, at the gas station, and even at your corner bodega. So why should you purchase them at Powertron?
We believe you should shop with us because we are not a big box store. We are a family-owned and operated business that offers everything battery-related, providing a better selection, better quality, and better service than other battery sources. We are just a short drive from Anaheim in Santa Ana, which means you aren't going out of your way to shop with us. And when you do, you are not treated as just another customer; we treat you like the neighbor you are.
And that means that when you walk through our doors, you automatically get the friends and family deal, and the personalized service you deserve. We are confident there is no better battery source in the area. If you are in Anaheim, stop by our shop and see what we can offer you.
Our History
Powertron has long been a Southern California institution, having first opened its doors in 1962. It was the brainchild of Bill Leonhardt, and it has remained in his family ever since. To this day, Bill leads his company, serving as President of Powertron Battery Company, supported by the work of his children and grandchildren. And Bill is not the kind of owner who just sits back and lets things happen; you can find him at the shop most days talking to customers about his products and services.
Choosing batteries as your business might seem odd, and in truth, it wasn't the first line of work for Bill. First he worked in homebuilding and design, then in 1950, he decided to get into battery manufacturing as a way of pulling in more money. Before long, the income from his side gig was actually surpassing his primary job, and he knew that he was onto something.
Once he decided to give it a go, he sold his primary business and moved to Southern California. There, he founded Powertron, building it into the business it is today.
Products and Services
We sell batteries, but that doesn't really provide a complete picture of what we offer. Powertron carries just about every type of battery imaginable, and also offers all related services. To learn more about what Powertron offers you, read about our products and services below.
Batteries
If you are looking for batteries or battery-related accessories, we have what you need. We sell new batteries from all major brands, some of the more obscure ones, and even those we manufacture ourselves. We also carry quality factory seconds. And you don't just need to spend money at Powertron; you can make it too by selling us your scrap batteries. If you are not sure what type of battery you need or which option is best for you, we can help walk you through the process. Below are some of the types of batteries we carry:
Alkaline Batteries: Picture your typical household battery; what you are picturing is an alkaline battery. These batteries are the power source for the smaller gadgets around the house, like remotes, flashlights, and most toys. Because we rely on them so heavily, we never seem to have enough on hand, so stop on by and stock up!
Car Batteries: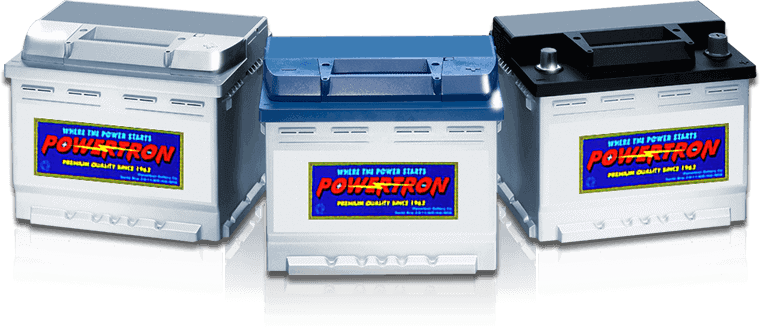 Different vehicles require different batteries, but Powertron carries them all. Because we are not just a seller, but also a manufacturer, we can offer you high-quality car batteries at warehouse prices, making it affordable to keep your car on the road. We also sell to mechanics and others looking to sell automotive batteries.
Deep Cycle Batteries: We keep many different types of deep cycle batteries in stock, making it a breeze for you to find the one you need. All of the deep cycle batteries we carry are of the highest quality and are priced low to help you stick to your budget. We can help you determine which battery is best for your motor home, boat, or other small vehicle.
Yuasa and Deka Batteries: Never heard of these batteries? They are used in motorcycles, scooters, jet skis, and ATVs. We keep various models of these batteries in stock and offer them at incredible discounts. With us, you can get back to having fun in no time.
Golf Cart Batteries: Here in Anaheim, golf carts are used at resorts, in gated neighborhoods, and just to get around smaller areas. We stock US2200 Deep Cycle 6-volt batteries with cores and Trojan T-105 Deep Cycle 6-volt batteries with cores. Whether you are looking to get around on the green or get to the corner market easier, we have the batteries you need.
Battery Related Accessories: In addition to the batteries themselves, we stock all the things you need to go with them. Some of the accessories we always keep on hand include: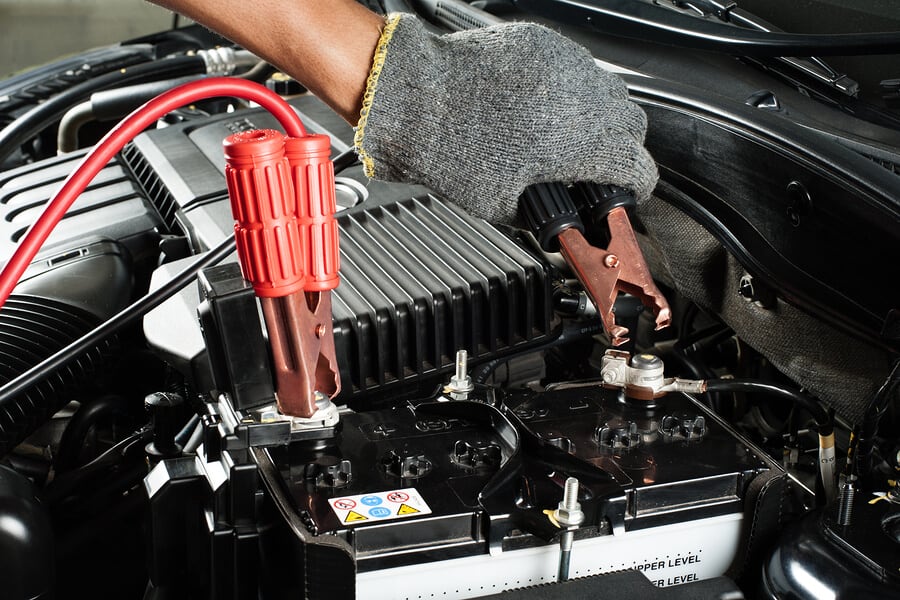 Chargers

Testers

Tools

Terminals

Terminal Lugs
Hold Downs

Hydrometers

Booster Clamps

Braided Cables

Bulk Cables

Custom Cables

Booster Cables

Charging Posts

Marine Boxes

Shrink Tubing

Noco Products

Battery Cleaners

Battery Lifters

Marine Terminals

Battery Tenders

Flashlights

Testing Meters

Terminal Cleaners

Battery Carriers

Bolts

Crimping Tools

GC Lift Straps

Uninterruptable Power Supplies
Sell Your Scraps
We all know the saying: one man's trash is another man's treasure. Well, in this case, your scrap batteries are part of our business. Because of this, we are ready to pay you for your scraps, helping you earn a little cash and also helping the environment. We will buy back any batteries you have that have either quit working or are not providing enough power. We offer top dollar. Just stop by the store with your scraps to receive a buyback quote.
Choose Powertron
Since 1962, we have been providing Anaheim with the very best batteries at the very best prices. If you need batteries, no matter how common or obscure, we are the place to turn to. Stop by the store or give us a call so we can help you.
Anaheim
Anaheim Hills
Brea
Buena Park
Costa Mesa
Cypress
Dana Point
Fountain Valley
Fullerton
Garden Grove
Huntington Beach
Irvine
La Habra
La Palma
Laguna Beach
Laguna Hills
Laguna Niguel
Laguna Woods
Lake Forest
Los Alamitos
Mission Viejo
Newport Beach
Orange
Placentia
Rancho Santa Margarita
San Clemente
San Juan Capistrano
Santa Ana
Seal Beach
Stanton
Tustin
Villa Park
Westminster
Yorba Linda