Trusted Battery Specialists for Fountain Valley located in Santa Ana
In the City of Fountain Valley, Powertron Battery Co. is your premier outlet for reliable, affordable batteries and related accessories. We specialize in the manufacture of car, automotive and deep cycle batteries that set the standard for quality and budget-friendliness. In addition, we carry a full inventory of deep cycle batteries, UPS batteries, battery chargers and power inverters from a select list of third-party providers. Whatever the scale of your home or business needs, we're happy to show you why Orange County prefers Powertron.   
Car & Auto Batteries
All cars, trucks, and SUVs rely on a functioning battery for the electrical power required for their everyday operation. For much of their working life, automotive batteries are rechargeable. However, sooner or later, they will start to lose their ability to hold a new charge. Auto batteries can also malfunction in a variety of other ways. To avoid such problems and keep your vehicle in good working condition, you should switch out your current battery on roughly a three-year timetable. In some cases, you may run into power-related failures well before scheduled replacement. If your battery leaks or shows other signs of serious problems, purchase a new one immediately.
Powertron is well-regarded as a manufacturer of durable, top-quality car and auto batteries. In every detail, our products meet the stringent specifications of big-name brands in the battery industry. However, we beat our competitors in one crucial area: price. Instead of paying for a name, you can take advantage of real savings while upholding the highest standards for daily performance. All batteries in our inventory feature sealed maintenance-free operation. What's more, you can expect a three-year warranty on almost every product we sell. You can also expect free battery replacement for malfunctions that occur within a year of your purchase date.
Deep Cycle Batteries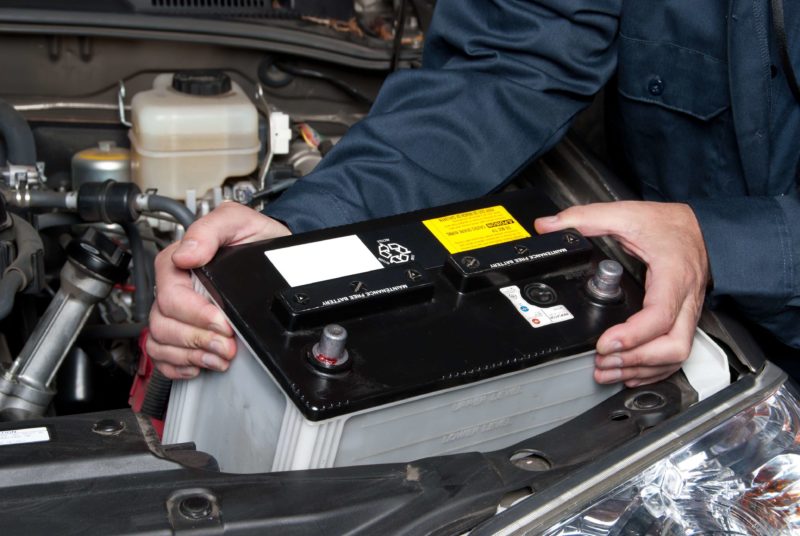 Under normal circumstances, the battery in your car, truck or SUV recharges itself while you drive. Deep cycle batteries are different, and only require recharging after providing power for a lengthy period. The category includes products that come in a range of voltages and operate on a variety of chemical principles. However, regardless of these details, you won't need to recharge a deep cycle battery until you drain it past a certain point. You'll find such batteries installed in boats, jet skis, recreational vehicles, wheelchairs, golf carts and solar power setups.
When you need to replace a failing or malfunctioning deep cycle battery, call on Powertron. We specialize in the manufacture of a range of products, including specialized marine batteries and general-use models available in several voltages. To maximize your freedom of choice, we also stock an extensive inventory of deep cycle products from Deka and Yuasa Motocross. Whether you choose our house brand or a third-party brand, you can reduce your purchase price significantly by trading in your existing battery.
UPS Batteries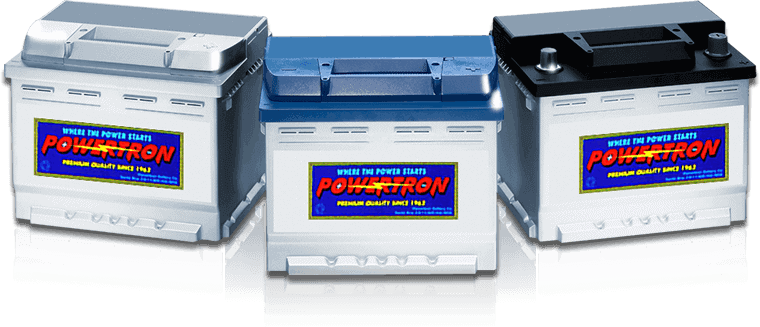 Uninterrupted power supply (UPS) batteries are essential to the maintenance of backup power for computers and other electrical devices in your home or business. As a rule, products in this category will perform adequately for some years before losing power or developing any malfunctions. In addition, the power supply containing a UPS battery should produce an audible or visible alert if any problem occurs. Unfortunately, this is not always the case, and things may go wrong without any visible sign or notification.
Powertron meets your UPS battery needs with products from CSB, one of the industry's most trusted names. As the company's West Coast and national distributor, we carry a comprehensive inventory of retail options, including batteries for the most uncommon UPS devices. CSB's main line of batteries will keep running for an average of five years to eight years. You can also purchase advanced UPS batteries that remain functional for as long as 20 years.
UPS Battery Distribution
Powertron is also CSB's wholesale distributor for California and the rest of the U.S. The company's offerings include nine lines of OEM products that you can use to back up your devices, protect against electrical surges or provide power to an electric vehicle. Our CSB wholesale inventory includes batteries suitable for businesses of every size.
Battery Accessories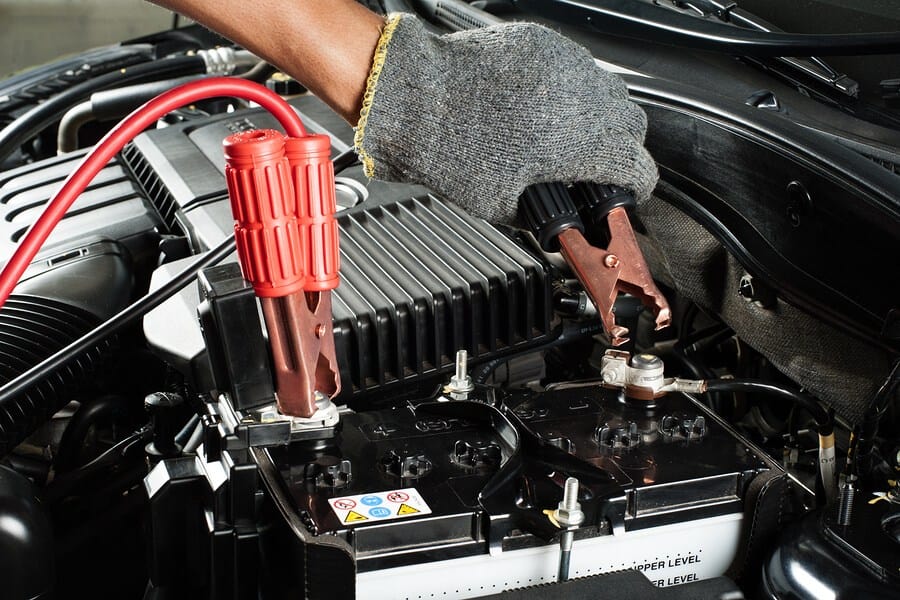 Battery chargers are perhaps the best-known type of battery accessory. You can use chargers to fire up engines that have remained out of service for extended amounts of time. In addition, you can use them to add juice to a deep cycle battery that no longer provides enough power for its intended purpose. Power inverters also fall under the heading of battery accessories. You can turn to an inverter to adapt the power from a generator or engine battery for other uses. In addition, you can rely on this type of accessory to run a solar power rig or the interior systems of a recreational vehicle.
At Powertron, we feature battery chargers from highly regarded providers Guest, NOCO, and Deltran. We also feature PowerBright power inverters. Our inventory of chargers and inverters includes items suitable for a wide variety of automotive and deep cycle batteries.
Serving the Needs of Fountain Valley
Fountain Valley is a Southern California community located in Orange County north of Huntington Beach. In its past, the city has also held two other names: Talbert and Gospel Swamps. Its present-day name serves as a reference to the many artesian wells found within its boundaries. While Fountain Valley is mostly residential, the city also plays host to Hyundai Motor America and several other major businesses. Inhabitants and visitors can quickly reach many of the region's most prominent destinations, natural features, events, and attractions. They also enjoy access to Mile Square Park; a large, multi-use facility contained entirely within Fountain Valley.
Powertron is headquartered right next door to Fountain Valley in the county seat of Santa Ana. Locally based since the early 1960s, we have long served as the regional source for the manufacture, sale and wholesale distribution of quality batteries and battery accessories. Whether your needs are personal or commercial, you can rely on our deep expertise, high professional standards, and commitment to affordability. Call us today to learn more about our offerings or our industry-leading product warranties.