Trusted Battery Specialists for Garden Grove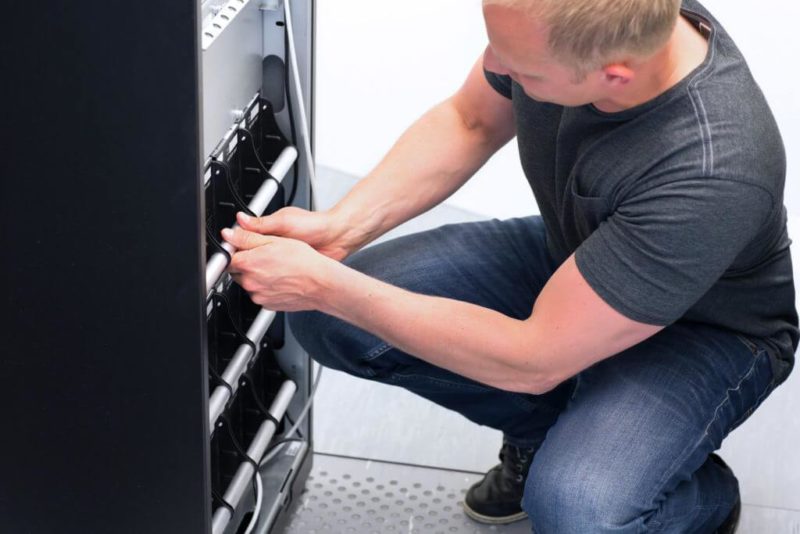 In Garden Grove and all of Orange County, Powertron Battery Co. leads the way as a local manufacturer and distributor of batteries and battery accessories. Whether you need products for your automobile, uninterrupted power supply, boat, jet ski, RV or wheelchair, you'll find what you need in our vast inventory. And area retailers can count on us as a source for wholesale products that maximize the value of their catalogs. Coupled with low prices and first-rate warrantees, our decades of experience place us a cut above the competition.  
Car and Auto Batteries
Functional batteries are essential for generating the electrical power needed to start a car, SUV or truck. Under normal operation, an auto battery recharges while your vehicle runs, enabling it to gather new energy for future use. However, the effectiveness of this recharging process will diminish over time, and ultimately you will have to replace your existing battery. To steer clear of poor recharging and other issues, plan for replacement at three-year intervals. However, serious problems may begin to appear well before the date of your next scheduled battery purchase.
Whether you're carrying out a scheduled replacement or dealing with a severe malfunction, Powertron can supply you with a reliable, long-lasting automotive battery at a price well below what you'll pay at the typical auto parts provider. In every way, our in-house products are the equal of the products sold by the major name brands.  Features you can expect include factory-sealed, maintenance-free performance and three-year warranties on nearly every model in our inventory. We also feature a free replacement guarantee for any battery that fails to perform as expected for a full year from the date of purchase.
Deep Cycle Batteries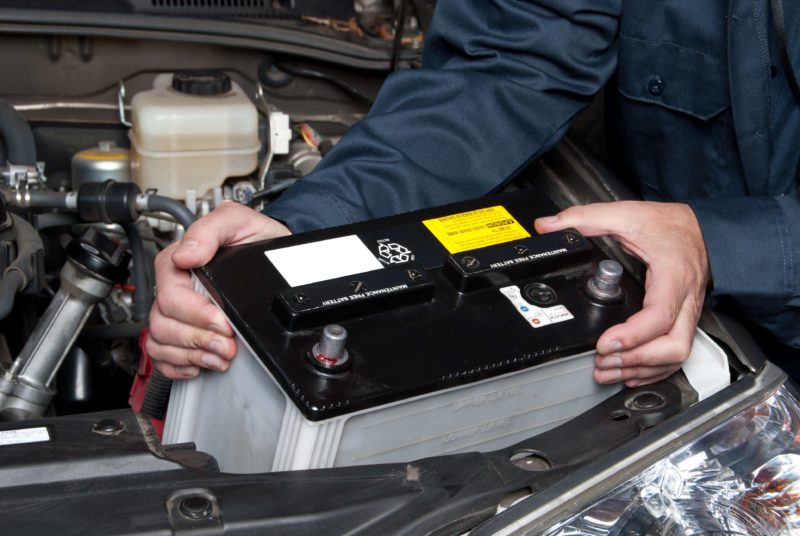 Deep cycle batteries get their name because they're designed to discharge most of their stored energy before undergoing a recharge. This fact distinguishes them from automotive batteries, which experience recharging after releasing only a small amount of their energy. Beyond the fundamental principle of a deep discharge of power, batteries that fall into this category may not have that much in common. In fact, deep cycle products come in a range of chemical formats and operating voltages. They can be used to power vehicles such as golf carts, boats, wheelchairs, jet skis and RVs. Deep cycle batteries also play an essential part in the storage of solar power.
Powertron is Garden Grove's source for deep cycle batteries that meet or exceed industry standards for reliability, pricing, and selection. Products we manufacture in-house include marine batteries and general use batteries available in 6-, 8- or 12-volt formats. Our inventory also features a full slate of products from trusted manufacturers Deka and Yuasa Motocross. All Powertron and third-party deep cycle batteries come with a generous discount for trade-ins.
UPS Batteries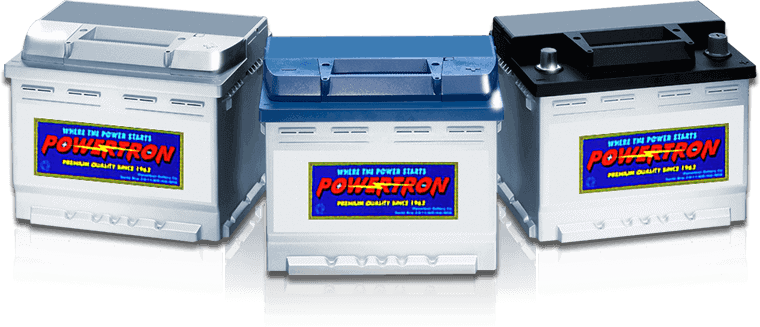 UPS batteries provide the electricity needed to operate the backup power devices known as uninterrupted power supplies. In homes and offices, these devices help protect computers and other vital electronic equipment. A UPS battery in proper working condition will stay functional and trouble-free throughout years of use. If a problem occurs, the device containing that battery should alert you with a sound or flashing light. Still, in rare cases, an uninterrupted power supply may not produce a warning before a failure occurs. Batteries of this type don't last long sitting on a shelf, so you should only buy a new one when the current one no longer works as intended.
Powertron's supplier for UPS batteries is CSB, well-known in the industry for its original equipment manufacturer (OEM) battery products. As CSB's regional and national retail distributor, we feature a full line of products suited for all uses. In addition to batteries designed to power and protect office equipment, our offerings in this category include models designed for use in electric vehicles. Depending on the item you purchase, your CSB battery can last for anywhere from eight to 20 years without replacement.  
UPS Battery Distribution
If you are a retailer of UPS batteries, you can also turn to Powertron as your wholesale supplier. Through our CSB distributorship, we offer OEM models in a total of nine individual product lines. We're capable of accommodating even the most substantial bulk orders. Just make the selections needed to keep your retail inventory at desired levels.
Battery Accessories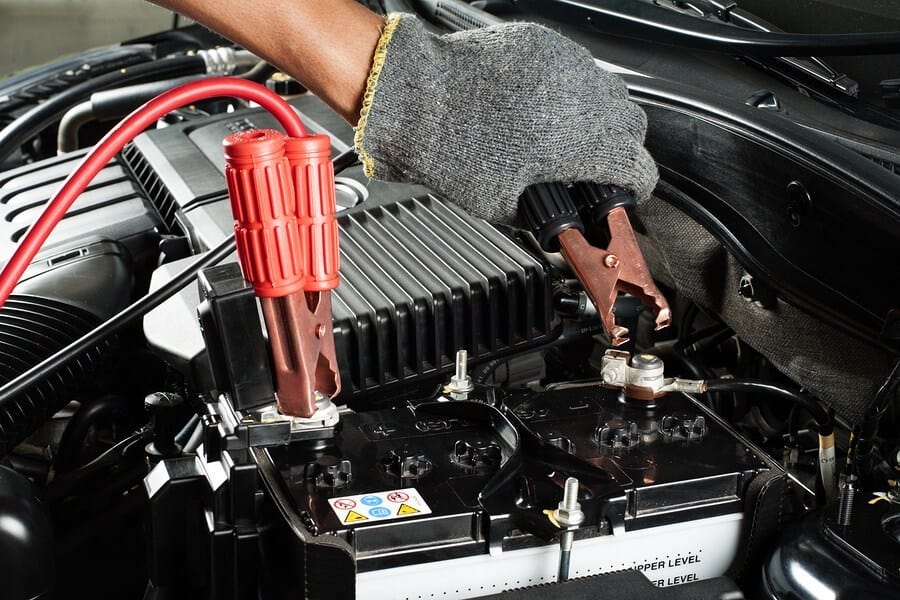 Battery buyers are typically interested in two types of accessories. The first common purchase is a battery charger. If you own deep cycle batteries (which don't recharge during daily operation like automotive batteries), you can use a charger to restore them to full power after their reserves fall below a useable level. You can also use accessories in this category to recharge an automotive battery that has lost power after sitting in an inactive vehicle.
The second commonly used accessory is a power inverter. During a blackout or other such emergency, you can use an inverter to pull power from a generator or automotive battery and convert it for household purposes. Inverters also allow you to power a standalone solar system or the interior systems of a recreational vehicle.
Powertron's inventory of high-quality battery chargers features premium providers such as NOCO, Deltran, and Guest. Our power inverters come from leading manufacturer PowerBright. We stock products suitable for use with a wide variety of battery types and voltages.
Serving the Battery-Related Needs of Garden Grove
Garden Grove, home to more than 170,000 residents, is an Orange County community situated close to the border with neighboring Los Angeles County. The city has two distinct geographical sections: Garden Grove proper and a mostly separate area with the informal name of West Garden Grove. Both portions of the municipality lie in proximity to some of the region's most well-known tourist destinations, including Adventure City, Disneyland, Knott's Berry Farm and Disney California Adventure. Seaside destinations in the vicinity of Garden Grove include Newport Beach, Huntington Beach, Sunset Beach and Seal Beach.
Powertron is just east of Garden Grove in Santa Ana. In local operation since the early 1960s, we're proud to serve multiple generations of Orange County residents and businesses with top-quality battery manufacturing, retailing and distribution. Whether your needs are personal or business-related, you can count on our decades of expertise, commitment to excellence and proven track record of courtesy and affordability. For retail and wholesale inquiries, call us today or stop by our store in person.