Fullerton's Most Comprehensive Battery Source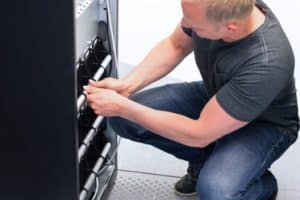 Have you ever struggled to find batteries when you needed them? Chances are good the answer is a resounding yes, but if you shop at Powertron, you can stock up on household batteries cheaply and efficiently—plus have access to every other type of battery you might require. There is no other store in or near Fullerton with a selection that matches ours.
From factory prices to affordable refurbished batteries, Powertron allows you to power your life while sticking to your budget. Among the batteries and other products we stock are:
Alkaline batteries

Auto batteries

Deep cycle batteries

Yuasa and Deka batteries

Golf cart batteries

Uninterruptable power supplies

Battery-related accessories
We also purchase your scrap batteries from you, putting money in your pocket and keeping the environment clean. There is no better source for your battery needs in Fullerton than Powertron. To learn more, visit us in person or call us at (800) 400-4858.
The Best Prices in Orange County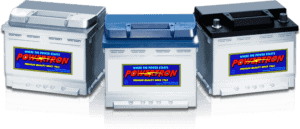 Everyone is on a budget—some just have larger budgets than others. Given we all use items that run on batteries, that means that everyone can benefit from an affordable battery source. Here at Powertron, Fullerton residents can access batteries at prices that are significantly less than what they would find at big box stores. For example, many of our auto batteries are $50 cheaper than they are at automotive stores.
What allows us to offer our products at such affordable prices? We are not just a battery retailer: we are also a battery manufacturer. That means that rather than going through an intermediary and having to mark up prices significantly, we get to pass the savings on to you. Also, given that we recycle batteries as well, our company can keep costs low.
Unbeatable Selection
Big box stores carry just a few types of batteries, and of those types, only a couple varieties in most cases. For example, if you need an electric wheelchair battery, a box store will not do. However, if you go to a specialty store, such as a medical supply store, chances are they will have a battery or two, but not many choices. Powertron has a significant variety of options for every type of battery we carry.
To understand just how significant this is, you almost need to visit us in person. There, you can see the endless variety of products we carry and learn about the differences between them. We promise that no other store in the Fullerton area can beat us.
Recycling Program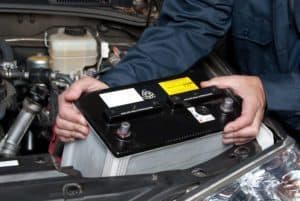 Powertron is proud to make Fullerton residents a part of our recycling program. Through this program, you bring in your scrap batteries—those already drained or that you worry are too old to function—and we pay you for them. Powertron pays top dollar for these scraps, so when you are ready to recycle, please choose us.
This program is essential not just because it gives you money for what would otherwise be garbage to you, but also because it helps to protect the environment. Batteries that sit in landfills leak chemicals that can be dangerous and unhealthy. When we purchase them, we give them a new life at our manufacturing center. You earn money, keep Fullerton cleaner, and help us keep our prices low.
Part of the Community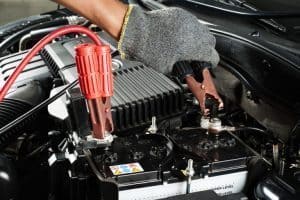 Powertron has been a part of the Fullerton community for over 60 years. During this time, we have taken part in numerous community events and contributed to local causes. As a family-owned-and-operated company, this is not just where we do business; for us, it is also home.
When it comes to our service, this translates into friendly and welcoming attitudes, and the desire to honestly get to know our customers. When you shop with Powertron, you become a part of our family. So we hope to be considered a part of yours.
For All Your Battery Needs in Fullerton, Choose Powertron
Specialty stores are a dying breed, but Powertron is still going strong. A small business at heart, we offer an unbeatable selection, rock-bottom prices, and individualized service. With six decades in the industry and a manufacturing arm, we truly know the ins and outs of the battery business—and we want you to take advantage of this knowledge and reach. The next time you have a battery need, no matter the type of battery, turn to the team at Powertron. We look forward to working with you.
Anaheim
Anaheim Hills
Brea
Buena Park
Costa Mesa
Cypress
Dana Point
Fountain Valley
Fullerton
Garden Grove
Huntington Beach
Irvine
La Habra
La Palma
Laguna Beach
Laguna Hills
Laguna Niguel
Laguna Woods
Lake Forest
Los Alamitos
Mission Viejo
Newport Beach
Orange
Placentia
Rancho Santa Margarita
San Clemente
San Juan Capistrano
Santa Ana
Seal Beach
Stanton
Tustin
Villa Park
Westminster
Yorba Linda